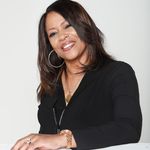 T. Lynn Oliver
REALTOR®
A little bit about T. Lynn...
T. Lynn Oliver is a distinguished figure in the Atlanta community, boasting an impressive legacy spanning over 30 years. As a seasoned real estate investor, T. Lynn is deeply dedicated to advancing the causes of homeownership, wealth creation, personal growth, and spiritual prosperity.
Throughout her extensive career, T. Lynn has tirelessly collaborated with local housing authorities and non-profit organizations to champion affordable housing initiatives. Her unwavering commitment extends to ensuring clean and safe living environments for underserved seniors, demonstrating her profound concern for the well-being of her community.
T. Lynn Oliver is a revered neighborhood realtor, specializing in the enchanting locales of Atlanta, Georgia, and its surrounding areas. With an unparalleled devotion to her craft, she personifies the epitome of professionalism within the real estate sector.

Having called Georgia her home for more than three decades, T. Lynn has cultivated an intimate familiarity with the region's diverse communities and unique intricacies. She holds a special connection to Hampton, Georgia, where she established her cherished residence 24 years ago, solidifying her deep roots and profound understanding of the area's residential landscapes.

In addition to her real estate expertise, T. Lynn Oliver has dedicated a significant portion of her career to the spiritual ministry. Her illustrious background includes a decade-long tenure of service within the Clayton County Community. Through her contributions, she has played a pivotal role in nurturing an enriched learning environment for the families under her guidance.

Beyond her professional pursuits, T. Lynn has explored the vibrant heart of downtown Atlanta, immersing herself in the city's diverse offerings. Her culinary adventures have led her to discover Atlanta's finest restaurants, fostering a deep appreciation for the culinary arts. She also takes delight in exploring the city's landmarks, cultivating a profound admiration for its rich cultural and historical heritage.

Leveraging her wealth of experience and an unswerving dedication to client satisfaction, T. Lynn Oliver emerges as an exceptional guide for those in search of their dream homes within the region. Her keen insight into the intricacies of the real estate market ensures a seamless and gratifying experience for her discerning clientele.

With T. Lynn's insightful guidance, you can rest assured that your aspirations for the perfect home, access to quality education, or recommendations for distinguished dining establishments will be met with astute consideration and unwavering diligence.

In summary, T. Lynn Oliver stands as a paragon of professionalism and expertise in the realm of real estate, epitomizing an unyielding commitment to excellence and a genuine passion for assisting others in their pursuit of cherished dreams.