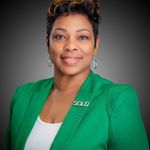 Shindana Johnson
A little bit about Shindana...
Shindana Johnson is an experienced real estate professional with a passion for helping her clients achieve their real estate goals. With a wealth of knowledge and a deep understanding of the real estate market, Shindana has earned a reputation as a trusted advisor in the industry. Her expertise spans a wide range of areas, including real estate investing, first-time homebuying, senior living, and luxury real estate.
A Georgia native and raised in the vibrant city of Atlanta, Georgia, Shindana's roots in the community run deep. Her intimate knowledge of the metro Atlanta real estate market sets her apart as a true local expert. Whether you're looking for a cozy first home, an investment property, a luxurious dream residence, or a comfortable retirement living space, Shindana's understanding of Atlanta's diverse neighborhoods and housing options is unparalleled.
Shindana's clients often describe her as a compassionate and patient professional who genuinely cares about their needs and aspirations. She approaches each transaction with a commitment to providing the highest level of service and advocacy. Shindana is not just a real estate agent; she's a dedicated advocate for her clients' best interests. Her reputation for going above and beyond to ensure her clients are well-informed and supported throughout the buying or selling process is widely recognized.
To know Shindana Johnson is to experience a level of personalized service and dedication that leaves a lasting impression. Her clients not only find their dream homes but also gain a trusted ally in their real estate journey. Shindana's ability to build strong relationships and her tireless work ethic have earned her the respect and admiration of both clients and colleagues alike.
In the ever-evolving world of real estate, Shindana Johnson remains a constant source of expertise and support for her clients. Whether you're a first-time homebuyer, a seasoned investor, or someone looking to downsize into a comfortable senior living space, Shindana's knowledge, compassion, and advocacy make her the go-to choice in the Atlanta real estate market. When it comes to real estate, Shindana Johnson is not just a realtor; she's a trusted partner who is dedicated to helping each client achieve their real estate dreams.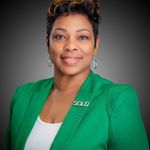 Shindana Johnson