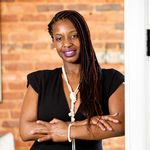 Saleta Lessane
REALTOR®
Allow me to introduce Saleta Lessane...
An esteemed neighborhood realtor specializing in the captivating locales of Atlanta, Georgia, and its environs. With an unwavering commitment to her craft, Saleta epitomizes a consummate professional in the realm of real estate.
With an impressive tenure of 24 years residing in the heart of Georgia, she has developed an intimate familiarity with the region's diverse communities and unique nuances. Having acquired her own cherished residence in Stockbridge 14 years ago, she has established profound roots within the locality, embodying a profound understanding of its residential landscapes.
A testament to her dedication to education and the development of young minds, Saleta's esteemed background includes a decade-long tenure of service within the renowned Dekalb County School District. Her association with the district has contributed significantly to fostering an enriched learning environment for the students under her guidance.
Moreover, her extensive travels to downtown Atlanta have allowed her to savor the city's manifold offerings, including exploring its finest restaurants, enriching her appreciation for the culinary arts. Additionally, she delights in exploring the city's landmarks, engendering a profound appreciation for its cultural and historical heritage.
Harnessing her wealth of experience and an unwavering commitment to client satisfaction, Saleta Lessane emerges as an exceptional guide for those seeking their ideal homes within the region. Her acumen in navigating the intricacies of the real estate market ensures a seamless and gratifying experience for her discerning clientele.
With her insightful guidance, one can rest assured that their aspirations for the perfect home, access to quality education, or recommendations for distinguished dining establishments shall be met with astute consideration and diligence.
In sum, Saleta Lessane stands as an exemplar of professionalism and expertise in the realm of real estate, epitomizing an unwavering commitment to excellence and a genuine passion for assisting others in their pursuit of cherished dreams.